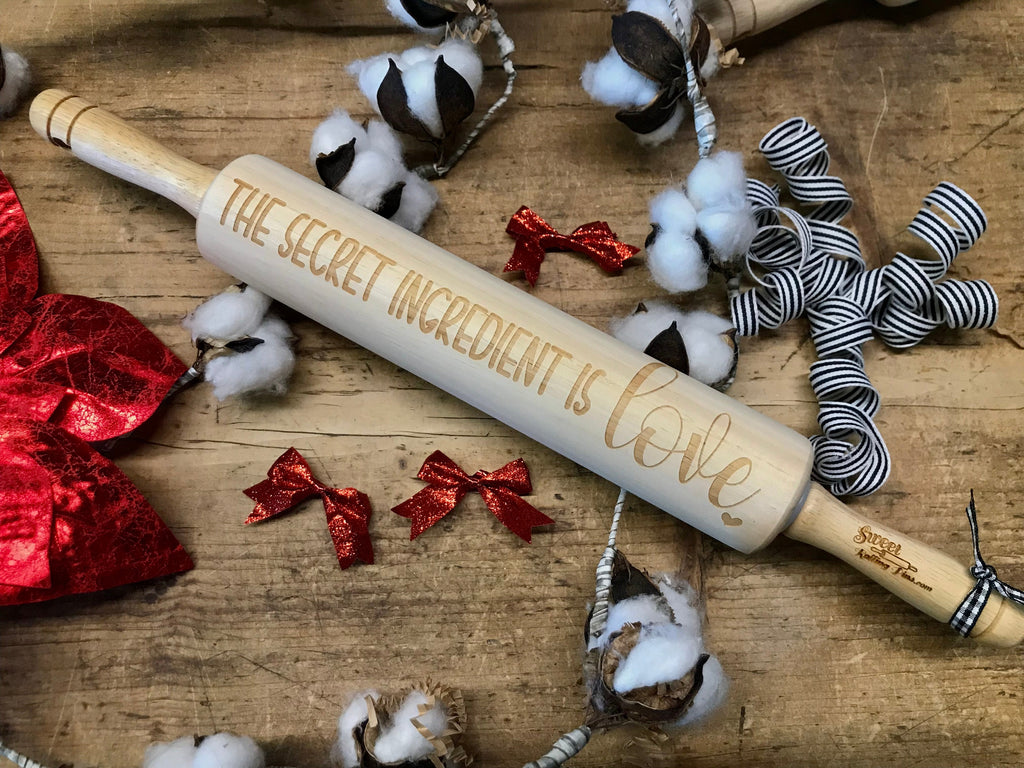 We believe baking and being in the kitchen is a time to treasure. From making a mess with a young kiddo, baking quietly trying a new recipe or just enjoying the delightful smells that bring you back to childhood, our rolling pins are a fun tool for your kitchen and great conversation piece.
In order to use our engraved rolling pin, you need a smooth rolling pin. You know, the pin you grab to roll out the cookie dough or pie crust? The one you grab to crunch up Cheeze- It crackers to top your green bean casserole? Not only is it functional - it's adorable too! 
*To reiterate - this will not leave impressions on the dough and is your every day rolling pin. Despite having words engraved on the pin, it is not intended to make impressions. 
Wooden barrel measures 10" x 2".  Including handles, the entire pin measures 17 x 2. Hand wash only, dry with dish towel and let air dry. Ships from Colorado, USA via 3 day USPS. Arrives with a tried and true recipe and care instructions.
---
P.S. We recently wrote a recipe book containing various recipes that work beautifully with our rolling pins called, Just Roll With It, Recipes for easy embossed cookies. Tried and true recipes all in one place – how sweet is that?